Educating Students to Impact the World for Christ

Sandy Walker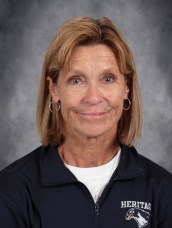 Sandy Walker
Office Manager
Phone: 406-587-9311 ext. 207
Groups: Administration
Mrs. Sandy Walker is our school Office Manager. She loves what she does and is daily blessed by each and every student and family at Heritage!
Mrs. Walker also has directed many of the HCS theater productions.
Her interests include cross country skiing, walking, reading and road trips.
She is blessed to have a wonderful husband of 30 years, two grown children and seven grandchildren. Mrs. Walker's passion outside of school is discipleship and gathering with women to study and apply God's Word!