Educating Students to Impact the World for Christ

Karri Heupel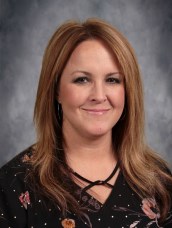 Karri Heupel
Teacher/Coach
Groups: Secondary Teachers
Born in Missoula, Montana, Karri Heupel attended The Master's University in Santa Clarita, California on volleyball and academic scholarships. She graduated with honors in 2003 with a Bachelor's of Science in both Accounting and Finance with a minor in Biblical Exposition. She completed an internship with a top Financial Planning firm in San Luis Obispo, California, then returned to Montana to begin her career. After graduation she held jobs in both Accounting and Title Insurance until the Lord blessed her with two remarkable children who now both attend Heritage Christian.
Karri began playing volleyball on a travelling Club team in 4th grade. She continued playing year round throughout high school on national teams that were ranked among the top 10 in the country. Playing college ball opened up the opportunity for her to find her true passion, using the avenue of coaching the sport she loves to mentor young girls to realize their true potential in Christ both on and off the court. Karri has a passion for helping teens use Scripture to maneuver through the tough situations of life.
Karri has been coaching for 16 years and she is proud to have been on the HCS coaching staff for the Varsity Volleyball Team for the past three years. Karri is in her 2nd year of Secondary teaching. Go Falcons!!!
Along with her ministry as a coach, Karri has been involved in various ministries such as Sunday School, VBS, KinderGym, Missions Trips to the inner city and Mexico, as well as Church Music Ministry.