Educating Students to Impact the World for Christ

Lori Van Eps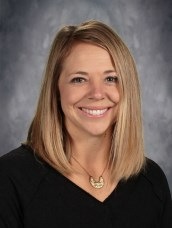 Lori Van Eps
Pre Kindergarten Teacher/Office Assistant
Phone: 406-580-7410
Groups: Elementary Teachers
Mrs. Van Eps has a physical education and exercise science degree from Dordt College. She has been an assistant director of a Daycare/Preschool in Big Sky Montana. God has used her love for kids and teaching in many ways since college.
Mrs. Van Eps is so excited to be a part of the wonderful school family. She is a native Montanan. She and her family have been back in Montana for 6 years. They spent the first 5 years in Big Sky and moved to Bozeman last year. She is married to Brian, who is one of the pastors of Journey Church. They have two children, and as a family enjoy camping, hiking, skiing, playing in their neighborhood pond and pretty much anything else outdoors.
She is looking forward to all God has in store for her this year at HCS!