Educating Students to Impact the World for Christ

Dan Wielenga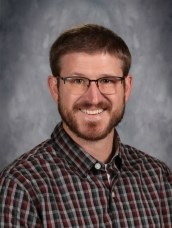 Dan Wielenga
Secondary Teacher
Phone: 406-587-9311
Groups: Secondary Teachers
Mr. Dan Wielenga was born and raised in Traverse City, Michigan, where he grew up canoeing narrow, winding rivers, exploring sprawling forests, and caring for a wide variety of animals on the family farm.
Dan moved to Bozeman to attend Montana Bible College in Bozeman, Montana, where he obtained a Bachelor of Arts in Biblical Studies. He also holds a Master of Arts in Biblical and Theological Studies from Western Seminary in Portland, Oregon, and taught for Montana Bible College where he chaired their Youth and Outdoor Discipleship Emphasis for 5 years before transitioning to Heritage.
Dan has lived in Bozeman since 2003, married his beautiful bride, Kimberly, in 2004, thoroughly delights in his three children: Audrey, Skye, and Tadd, and enjoys all things pertaining to travelling through Montana's remote and rugged backcountry on foot with a light pack on his back.