Educating Students to Impact the World for Christ

Mary Cummins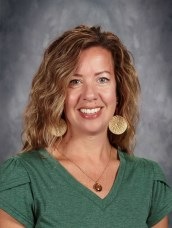 Mary Cummins
Librarian
Groups: Secondary Teachers,Elementary Teachers,Specials Teachers
Mary Cummins holds a Bachelor's Degree in Elementary Education from Maranatha Baptist University and taught 3rd grade for five years in Illinois. In recent years, Mary worked as a secretary and managed school financial accounts in Schaumburg, Illinois, where she and her husband Jay (Heritage's new Administrator) ministered for 21 years.
The Lord has given Mary and Jay three wonderful children (Jack, Ava, & Ella) who are eager to become a part of Heritage. Mary and her family enjoy traveling to new states and national parks, hiking, reading, board games, sports, and watching food shows.
Mary is extremely thankful that the Lord led her family to Montana. She looks forward to being a part of the Heritage family and getting to know all the people that make Heritage such a wonderful place to be.