Educating Students to Impact the World for Christ

Anne Gee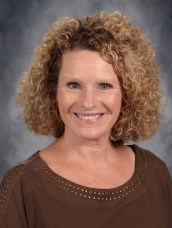 Anne Gee
Secondary Teacher
Phone: 406-587-9311
Groups: Secondary Teachers
Mrs. Anne Gee graduated with a BS degree from Purdue University. While at Purdue, she
taught undergraduate lab classes and it is there she began to realize she had a love for
teaching. It was not until many years later, however, until this realization manifested into full time
teaching. Mrs. Gee has taught Elementary and Middle school to her own children at home, a
family (not her own) at home, and being certified to teach writing composition has taught Senior
English at Emerge School here in Bozeman as well as Writing Composition as an elective for
upper elementary here at HCS. When not busy with school responsibilities you can find Mrs.
Gee hiking, camping, kayaking, and watching basketball and football, especially cheering on her
Boilermakers!! Married to her wonderful husband Eric, together they have three children, two of
whom have graduated from Heritage Christian and one still plugging away in Middle School at
HCS. Anne loves the Heritage Christian Family and is thrilled to be teaching Jr. High English and Math!